Videos
The Act of Teaching: Overview (3 min.)
---
This short video gives an overview of Nancy's workshop, The Act of Teaching; the full two-part video follows below. Although focused on educators here, Nancy's work illuminates how important it is to communicate with the whole self in order to reach an audience — whatever the discipline or venue. A companion document to these videos, the Illustrated Guide to the Exercises, is available for downloading.



The Act of Teaching, Part 1:
Theatre Techniques for Classrooms and Presentations (42 min.)
---
In Part 1, Nancy focuses on connecting with the audience, overcoming stage fright, knowing your objectives, and "landing your message." She introduces concepts of how to use both verbal and non-verbal language more effectively. Participants experience the same techniques that actors use to prepare for and deliver a performance, a new set of resources that can greatly broaden the avenues teachers customarily use when communicating with colleagues and students.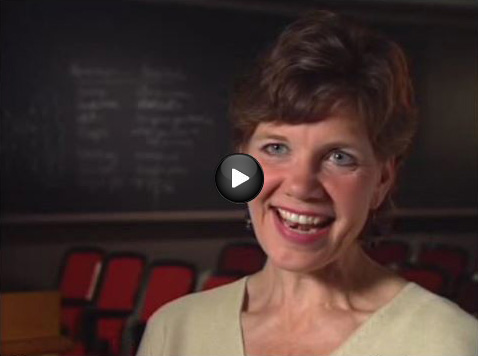 The Act of Teaching, Part 2:
Physical and Vocal Exercises (15 min.)
---
In Part 2, Nancy leads teachers through a warm-up specifically designed to prepare them for the physical challenges of public speaking. She begins with "Waking Up the Body" and moves to vocal exercises that treat the voice as an instrument requiring care. This gentle warm-up can be used by anyone wishing to prepare for speaking with ease, presence and clarity.